Valentine's In God's Sight
by: Mary Eldridge
© 2003
Valentines day has come and gone,
those that were happy on that day, are now alone.
Some received chocolates tied with a red bow,
now it's gone with nothing to show.
Some received flowers so pretty and bright,
It seems like they wilted over night.
Someone became engaged on that special day,
now their love has faded away.
Some had a phone call from a special friend,
just to say I love you and then,
It made you so happy to know that they cared,
and the special friendship they shared.
It was just another day gone by,
for some to sit at home all alone to weep and cry.
Isn't it strange how holidays affect each one,
since that day has come and gone.
We are all valentines in God's sight,
He loves us every one with all His might,
He's better than chocolates tied with a bow,
He loves his children and lets them know.
Give of yourself to someone today,
It's more lovelier than a bouquet.
Don't wait till another year,
to bring someone you love, a smile, some hope, and cheer.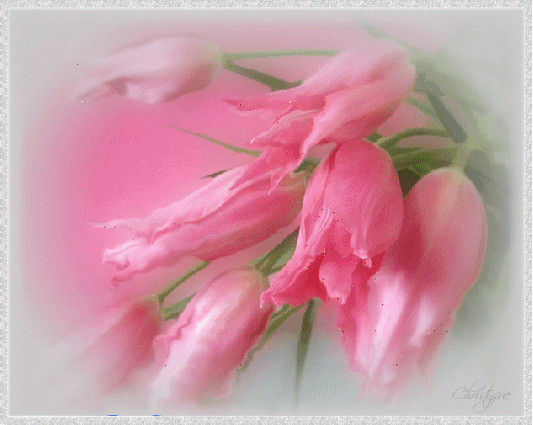 Oh, Valentine, Oh, Valentine
Oh, Valentine, Oh, Valentine
how wonderful and beautiful you are;
Your love is brighter than the sun
and the brightest star.
Your love is precious, your love is deeper
than any deep, deep sea;
Your love is so very true
it carried you away to die for me.
And while you hung dieing on that tree;
your thoughts were not of yourself;
they were thoughts of me.
So thank-you, dearest Valentine,
for being my true love.
One day, I will meet you in the air, My love,
in our home above;
Praise you, loving Valentine;
I'm so glad I'm yours and you are always mine.
My greatest friend, you're heaven sent;
For me and all man kind.
V ery wonderful
A lways forgiving
L ingering close
E verlasting love
N ever ending sacrifice
T ogether forever
I love you
N o one will separate us
E ternal Christ
Jesus Is My Valentine
He never, never leaves me;
and always listens when I pray.
there is no love like His.
He is the heart of all that is;
for Him I breathe and live.
He's a Valentine that never lies;
He always has forgiven me;
for all my past mistakes.
If you only knew my Valentine;
For His love is always perfect;
So if your heart is longing;
for a love that never ends.
for someone that is faithful;
He'll wash away your sin.
He will be your Valentine;
and your dearest, dearest friend.

This work is licensed under a Creative Commons Attribution-NonCommercial-NoDerivs 3.0 Unported License.

Popular Posts